I have spent over 20 years in the healthcare field in various sales, administrative and ownership positions.  Several years ago my wife, in her early 30's at the time, was diagnosed with an aggressive, degenerative form of Rheumatoid Arthritis.   Most all of the physicians we consulted were not providing much hope or direction for treatment, other than the standard "Let's try this and see what happens".
As you can imagine, a father of two young daughters and a third one on the way, my response to the "trial and error" approach was not a calm one. It is difficult to watch a love one suffer, not to mention the potential financial costs and loss of valuable time that this approach entails.
During the process of working with physicians who had a different approach and plan, I was introduced the science of Pharmacogenetics.  The idea of avoiding "trial and error" and having a "personalized treatment plan" for pharmaceutical usage captivated me.
It was at that time that I started my professional journey with what is now PGx Medical.
I am blessed and honored to be a part of a team that is the trusted leader in the field of Aging Services to help care professionals become educated on the value of PGx testing, partnering in implementing results and providing a personalized medication plan for each patient and resident.
PGx is not just an idea, or a theory.  For me and my family it is personal, experiential and life changing.
Our team works alongside clinicians to help determine the right drug, the right dose, for the right person through our pharmacogenetic program, making it simple for physicians, pharmacists and healthcare professionals to incorporate personalized medicine into their patient care.  This test guides providers in making actionable clinical decisions by optimizing patient medications.
We believe you will lower healthcare costs, increase clinical efficiencies all while improving patient quality of life.
Clay Bullard, President
PGx Medical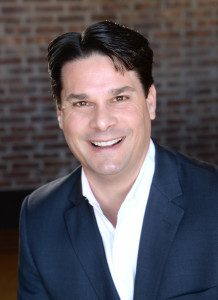 The ultimate goal is to provide better healthcare via a Pharmacogenetic tool that allows you to:
Avoid adverse drug reactions
Maximize drug efficacy
Select responsive patients
Define individualized drug dose